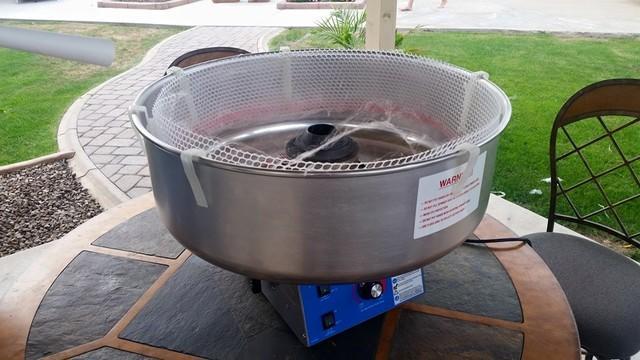 Cotton Candy Machine
If childhood was a flavor it would definitely be cotton candy. These fluffy pink and blue sugar clouds are perfect piles of enjoyment for the young and young-at-heart. Bring the carnival to your home and create memories that will last a lifetime. Choose from Silly Nilly Pink Vanilla or Boo Blue Raspberry. Supplies included to serve up to 50 guests.
Add 50 more servings for $15!